TTX 18 Cartridge kit for FOX 40
You want World Champion winning performance in your current fork?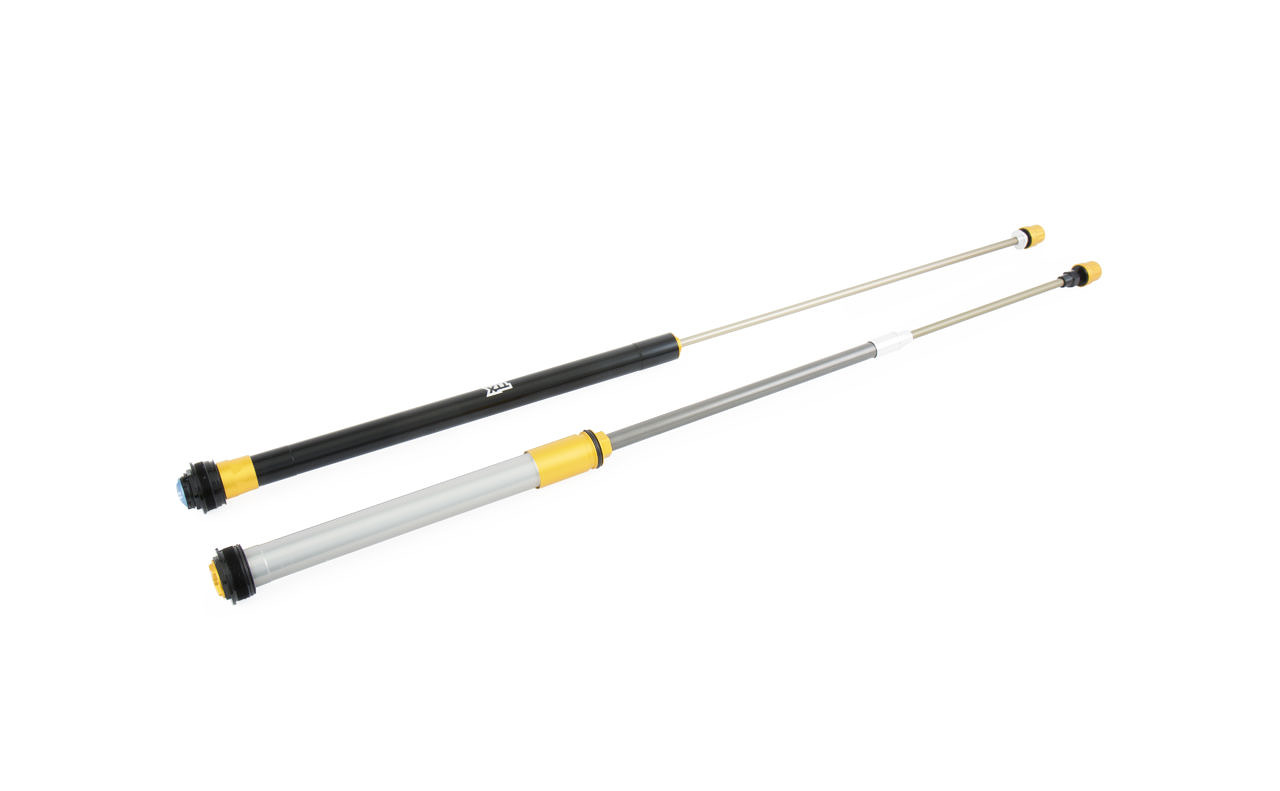 Description
No problem, our Öhlins DH race drop in damper and air spring system available for FOX 40 downhill forks.
Öhlins TTX 18 cartridge kit featuring downhill-optimized 18 mm piston for improved small bump sensitivity. Increased damping pressure bandwidth to achieve improvements in damping valve response and sensitivity.
The adjustment range specifically for gravity use both race and park. 15 clicks of low speed compression and low speed rebound and 5 clicks of high-speed compression.
Twin piston three chamber air spring system, isolated from the upper tubes to reduced head build up and featuring Total Tune Spring Curve System (TTSC) allowing total air spring tuning from the initial movement through to
the bottom out.
Features
TTX-technology
---
160-200 mm travel
---
Independent air spring system
---
Independent damper system