Universal USD Gold
Öhlins offers a 43 mm upside down fork for any custom builder
that wants to give the bike supreme suspension and at the same
time get the familiar Öhlins Racing design. Black or gold? It´s your choice!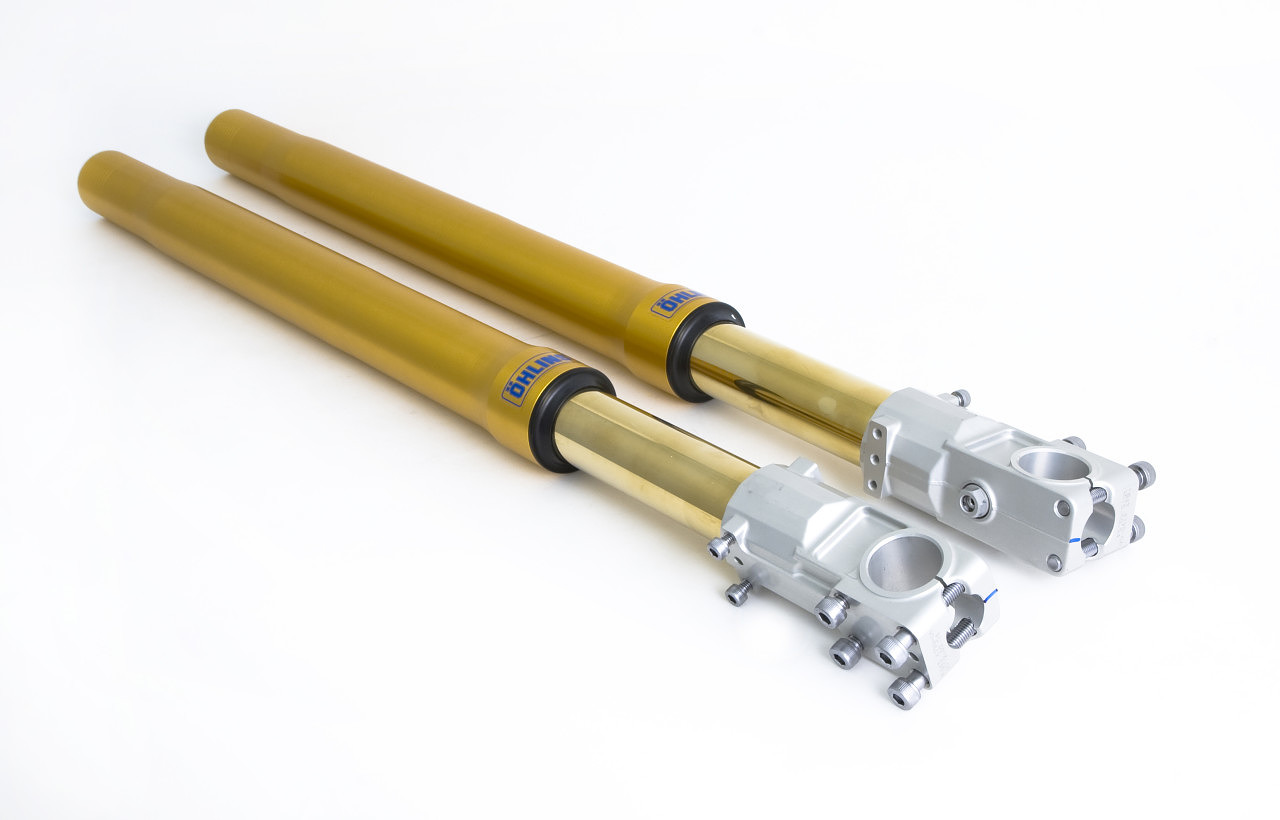 Description
The technology in this fully adjustable fork is proven through the years on numerous applications. Café racers, scramblers, custom art or just a good fork to your standard bike? This fork works for all applications. The top cap gives the possibility to adjust spring preload as well as compression adjustment in each leg separately. The external adjuster on the fork bottom clamps is for rebound adjustments. The fork bottoms are clean without brake caliper mountings to give the fork leg a clean look if you go with a left side brake only. This also enables the fork to be mounted on various models.
Features
Setting can be changed with help from Öhlins Service Centers
---