STX 22 Cartridge Kit for FOX 40
MX technology steps into DH racing. Öhlins are proud to ­release
the new cartridge kit for the FOX 40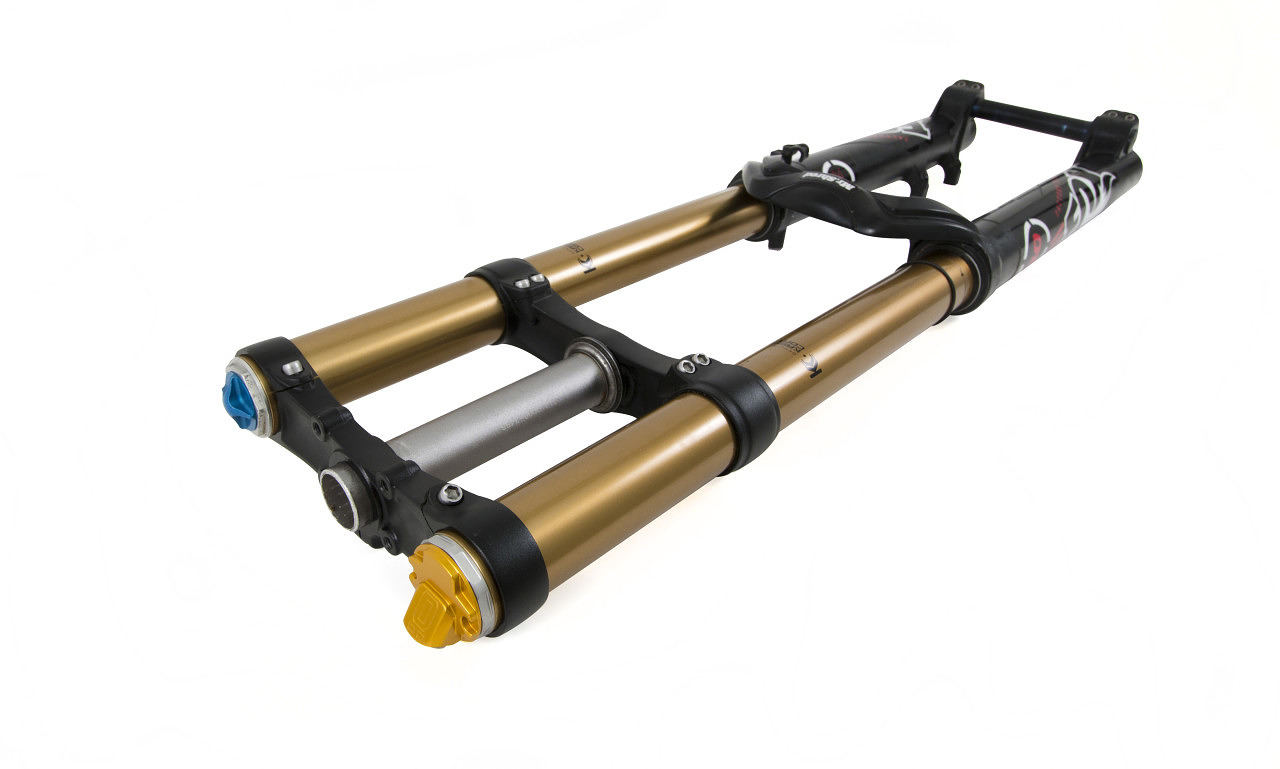 Description
The STX 22 Cartridge Kit is the result of using experience gained over 40 years working at the top level MX racing around the world and offers a new level of performance and durability not seen in DH forks before.
Focus on what makes a rider to go as fast as possible, control, confidence and balance makes this kit to stand out from other damping systems. Lap after lap, week after week, in the bike park or out on the trails, the same great performance from the first day to the last day of the season.
The damping response makes it possible to use higher level of damping without the harshness thus improving bike control and front end grip which better balance the bike when using the Öhlins TTX 22 rear shock. That control coupled with the low pressure system makes it the most powerful cartridge kit available on the market.
The STX 22 Cartridge Kit has been designed to be low profile in the fork leg, thus allowing more adjustment in the fork position to perfect the head angle.
External Compression adjuster is easily reachable as it is angled out from underneath the handlebar. External rebound damping adjustment is found at the bottom of the fork.
Features
Independent from inner tube design and fits all Fox 40 forks from 2012-2015
---
Will work with both air spring forks and coils spring forks
---
Spring pressurized system to compensate for heat changes and provide reliable damping behaviour
---
The cartridge kit is completely closed and easy to install in the front fork, no modifications are needed
---
External compression damping adjustment
---
External rebound damping adjustment
---