RXF 48
The new 48 mm front fork from Öhlins comes loaded with the very
latest TTX22 cartridge kit inside.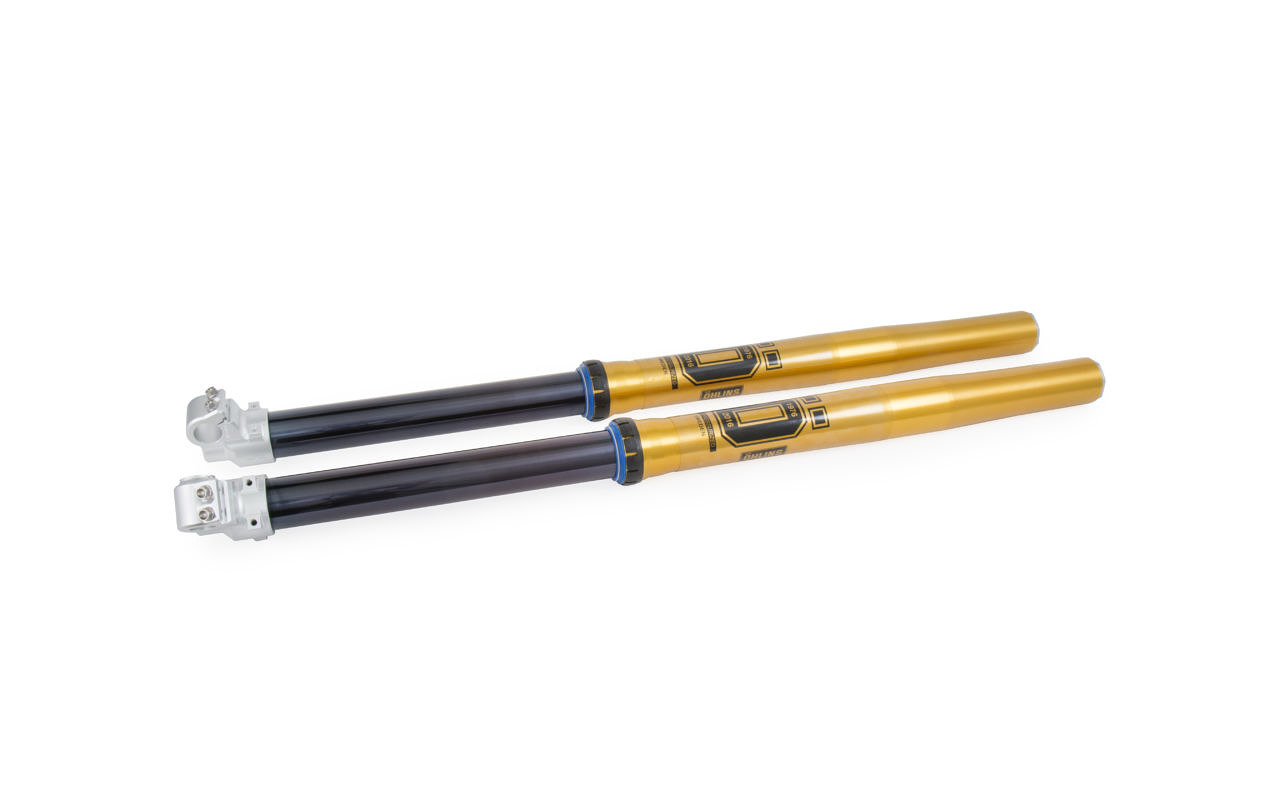 Description
The RXF 48 racing front fork is developed to deliver high performance for riders in all conditions. The most recent update to the RXF 48 saw a new outer tube as well as a new inner steel tube with a new applied coating to reduce friction. Inside the fork we use our state of the art technology TTX 22 pressurized cartridge updated with a new piston holder to handle the damping force, with improvements made to the check valve we also improved the service capabilities of the RXF 48 front fork.
The fork bottoms use an aluminum alloy with improved durability towards hitting stones and at the same time incorporates the strength necessary when landing hard after long jumps.
The RXF 48 racing front fork works very well as a stand alone upgrade but with the brand new TTX Flow shock the complete package gives your bike a complete transformation. Improved traction and absorption of small and large bumps and jumps gives you an edge over the competition since you can ride faster and longer without getting fatigued.
Features
Unique and further improved cartridge kit with Öhlins TTX 22 design
---
New innertube surface treatment, gives less friction
---
New stronger fork bottom material, more resistant to hitting stones
---
Maintenance is done easier thanks to new piston holder
---
Designed to be used with Öhlins fluids and spare parts
---
Available for most major MX and Enduro models
---