RXF 34 Front Fork
Smooth the trail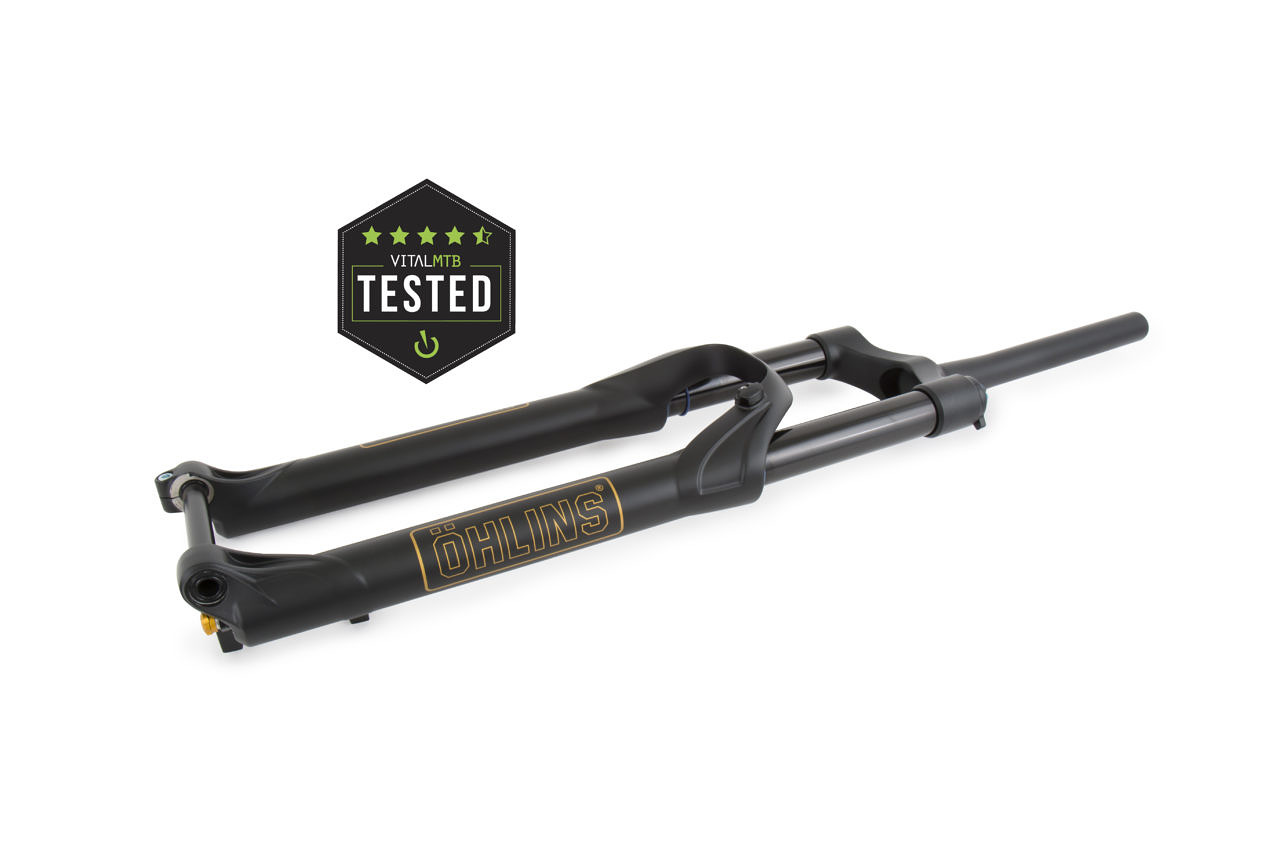 Description
Superior chassis stiffness combined with next level ride support gives you the steering precision to hit the line, then ride whatever the trail puts in your way. Ride the line you always looked at, uphill or downhill, not more wasted energy just complete control.
The Öhlins RXF 34 Fork is specifically designed for high-end 29er trail/AM bikes that demand low weight and high performance.
The fork is available in 120mm, 140mm and 160mm versions. The fork features a twin tube design and implements the Öhlins TTX technology to the front end of the bike. The twin tube design enables parallel and separated oil flow so the fork provides optimal pressure at all times. Controlling the pressure levels ensures initial smoothness and staying high in travel with maintained bump absorption, traction and stability.
Low and high speed compression are externally adjustable and fully independent. Thanks to the easy to tune, 3 Chamber Air spring and contrary to most of the forks available, the shape of the spring force can be adjusted, such as increasing sensitivity without bottoming out all using your regular shock pump.
Everything is brought together by a unique forged unicrown for high stiffness and the highest tire control with less chassis flex. It all means it is a 34mm fork that are more rigid than 35mm forks and makes it comparable with a 36mm fork.
Features
Travel: 120mm, 140mm, 160mm
---
Uni-crown with Tapered Steerer Tube
---
Low friction seals and bushings
---
TTX Damping technology by Öhlins
---
Easily tuneable 3 air chamber system, main chamber self-balanced main air spring. Ramp up chamber allow on the trail spring curve adjustment
---
External rebound adjustment
---
External high speed and low speed compression adjustment
---