Öhlins shock springs
All Öhlins springs are specifically developed for Öhlins shocks.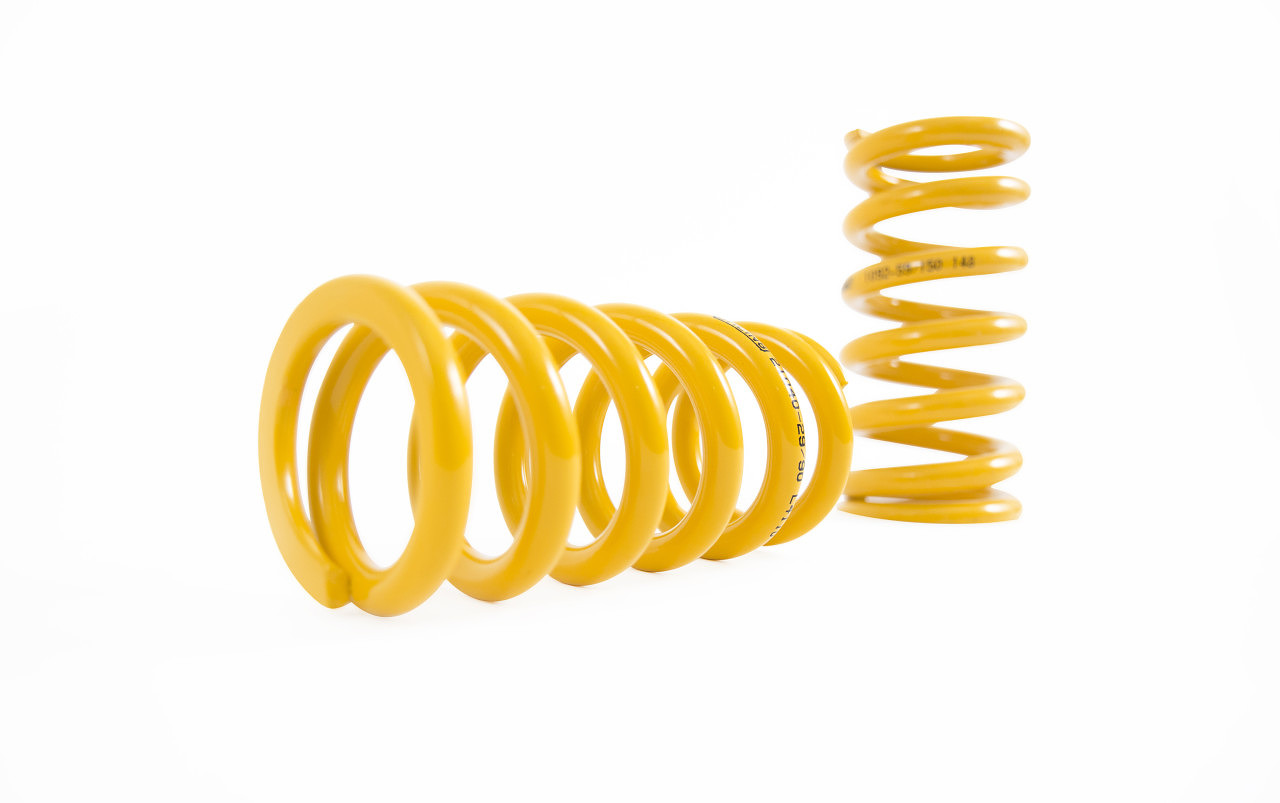 Description
Our springs comes in a few different colors, with the typical and
well recognized Öhlins yellow the most common. Our springs are
developed specifically for Öhlins shocks and and a large number
of spring rates are available.