LMJ/LMP-Series
2-way adjustable aluminium body damper for Dirt and Asphalt.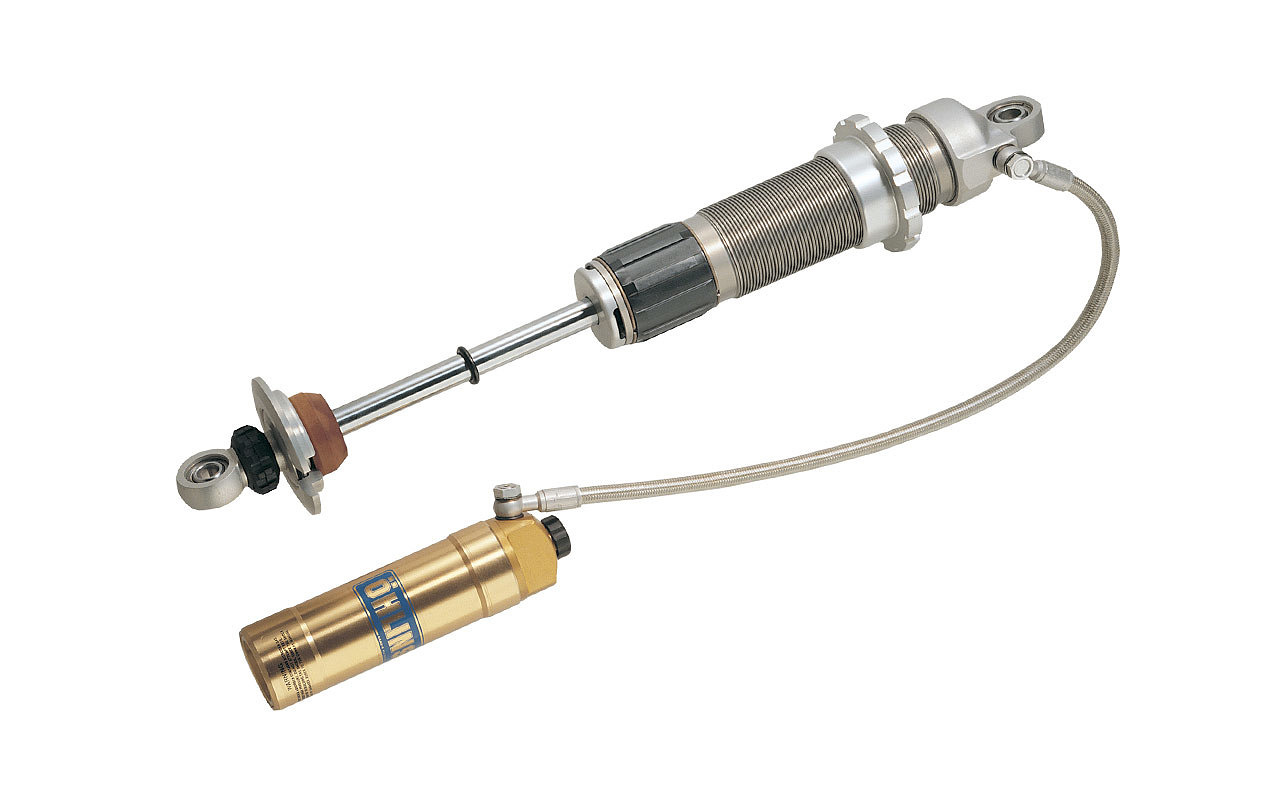 Description
Designed for use in Late Model and Modified but also for use in NASCAR Sprint Cup, Nationwide and Truck series. The LMJ & LMP-series are also available in Dirt oval applications for use in Dirt Late Model, Modified and Sprint racing.
The shock absorbers are two-way adjustable with LMP available as a piggy back version and LMJ series in hose version with remote reservoir.
Features
Dirt and Asphalt applications (LMJ)
---
Light weight, aluminum body (LMJ)
---
2-way adjustable damping (LMJ)
---
Easy to dial-in, rebuild, reshim and service (LMJ)
---
Available with several different piston options (LMJ)
---
Options include one-way shaft jets, parallel compression valve and two-way reservoir (LMJ)
---
Options include one-way shaft jets to allow smaller compression or rebound valve (LMP)
---
Dirt and Asphalt applications (LMP)
---
BOB-R compression valve for increased adjustment range (LMP)
---
Large reservoir for better cooling (LMP)
---
Easy to dial-in, reshim, rebuild and service (LMP)
---
Large number of valve and piston combinations available (LMP)
---
Optional parallel compression valve to allow for smaller rebound valve (LMP)
---