FGRT 300 Front Fork
Give your bike a performance boost!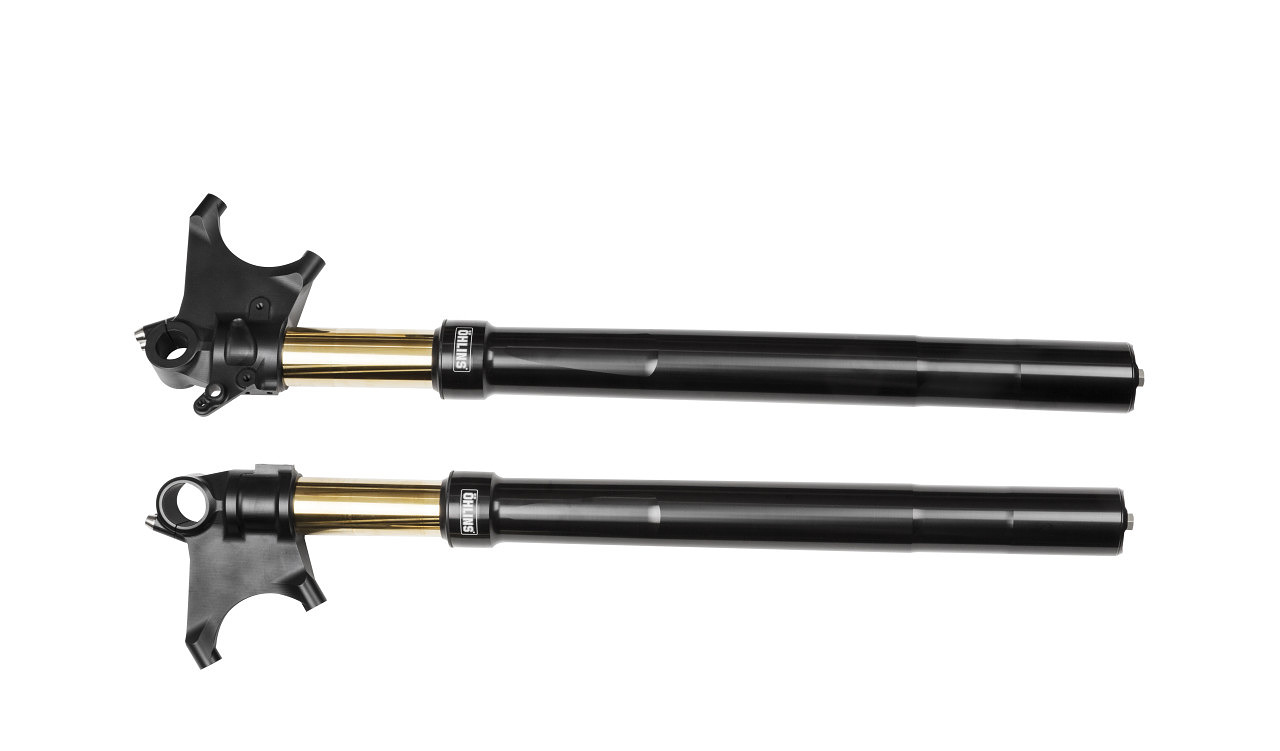 Description
The FGRT 300 Front fork was first developed for the Ducati Diavel bike. However, the FGRT 300 become a popular front fork among custom riders and builders due to the black and gold design which gave bikes around the world a stunning look as well as an exceptionel performance boost.
The NIX 30 uses the latest Öhlins NIX technology! This means that we have separated the the compression and rebound circuits in each leg.This allows not only for a more precise function and better stability, but also the possibility of having all adjustments conveniently placed at the top of the fork, together with the spring preload adjusters.
The FGRT 300 Front Fork does not only improves the looks, but does also delivers performance that improves the handling of any bike with increased tire feel, brake support and general handling.
This can also be translated into increased comfort for your ride, a tighter feel and ultimately a bike that let's you experience the Öhlins effect of your bike. The FGRT 300 Front Fork is available in a stunning black colour scheme, but don't worry, it's still the original gold inside!
Features
Compression and rebound adjustable
---
Spring compression adjustments in the top cap
---
Weight and stress optimized fork bottom design
---