FGR 100
Brought straight from Öhlins vast MotoGP experience, the TTX25
pressurized cartridge kit brings TTX technology to the front end of your bike.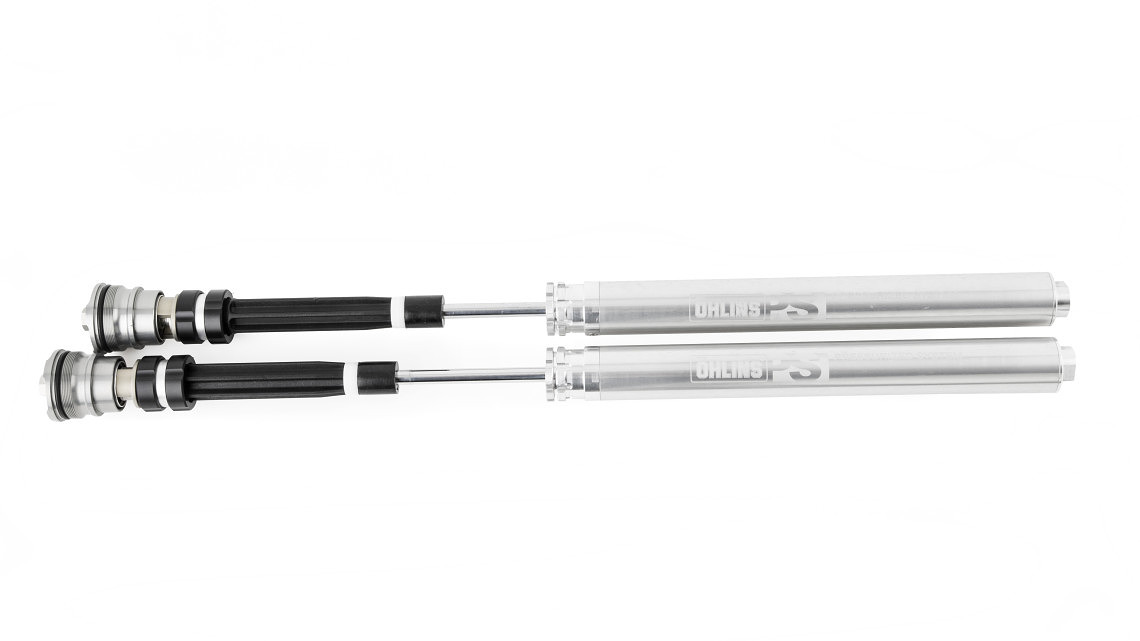 Description
The FGR 100-series is designed for top level racing in SuperStock and SuperSport classes, this high end cartridge kit delivers performance levels previously unheard of.
The advanced design maintains damping, even at high frequencies, improving control of tire vibrations. Thanks to the pressurized damping system, the dynamics are vastly improved. This results in a superior control over movement, improving response time to sudden shocks. The rider will notice two things: better feedback and more grip. As an advanced product born and raised on the race track, this kit requires regular maintenance by qualified mechanics to perform at the highest possible level race after race.
Features
Pressurized damping system
---
External rebound, compression and spring pre‑load adjusters
---
Easy to change settings for individual preferences
---