FDK 100
Öhlins cartridge kit for MSX125/Grom is a great front end
performance upgrade for the standard bikes front end.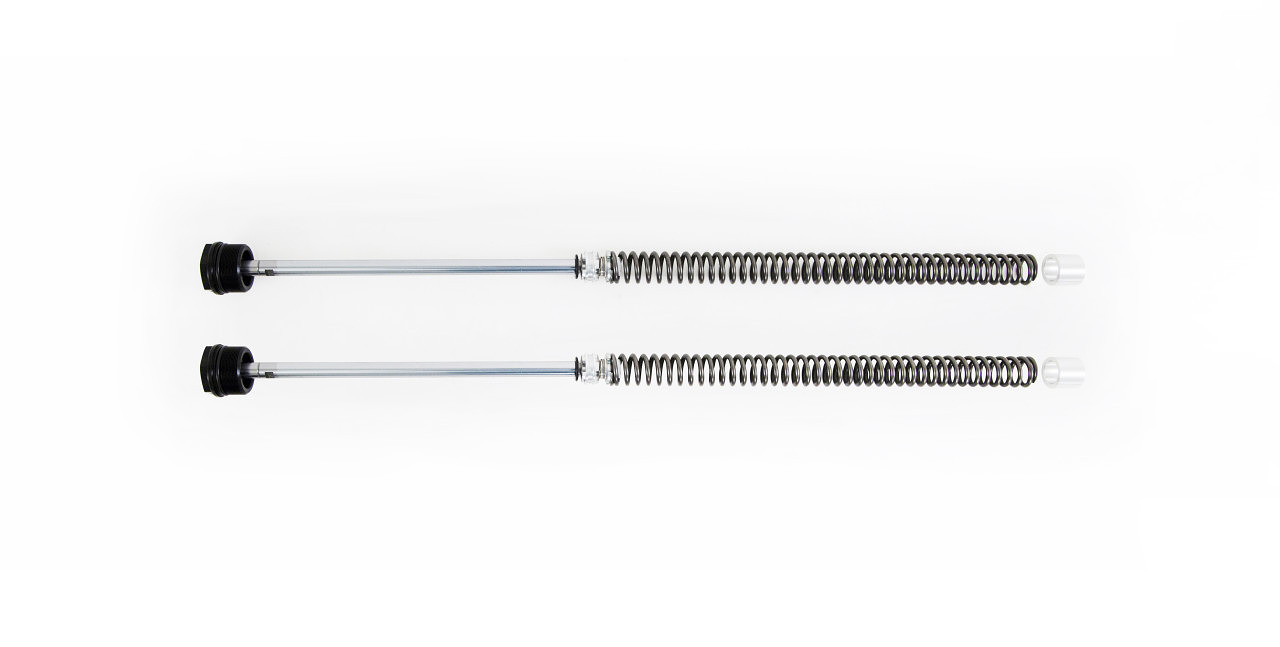 Description
Improved handling, cornering and braking are immediately noticed.
Full maintenance capability with alternative spring rates available as an accessory part. Spring rate 6,0 N/mm compared to the standard 5,5 N/mm. Öhlins recommends the use of Öhlins suspension fluid R&T 01309-01 for this product. The cartidge kit is easily installed into the standard fork legs after first removing the standard fork kit, but Öhlins always recommends having this installation done by an authorized Öhlins center.
Features
Proven Öhlins damping technology
---
Developed for the Honda MSX
---
Replacement Öhlins top caps
---
Higher performance rate springs
---